Powerscreen Wins Website of the Year Award!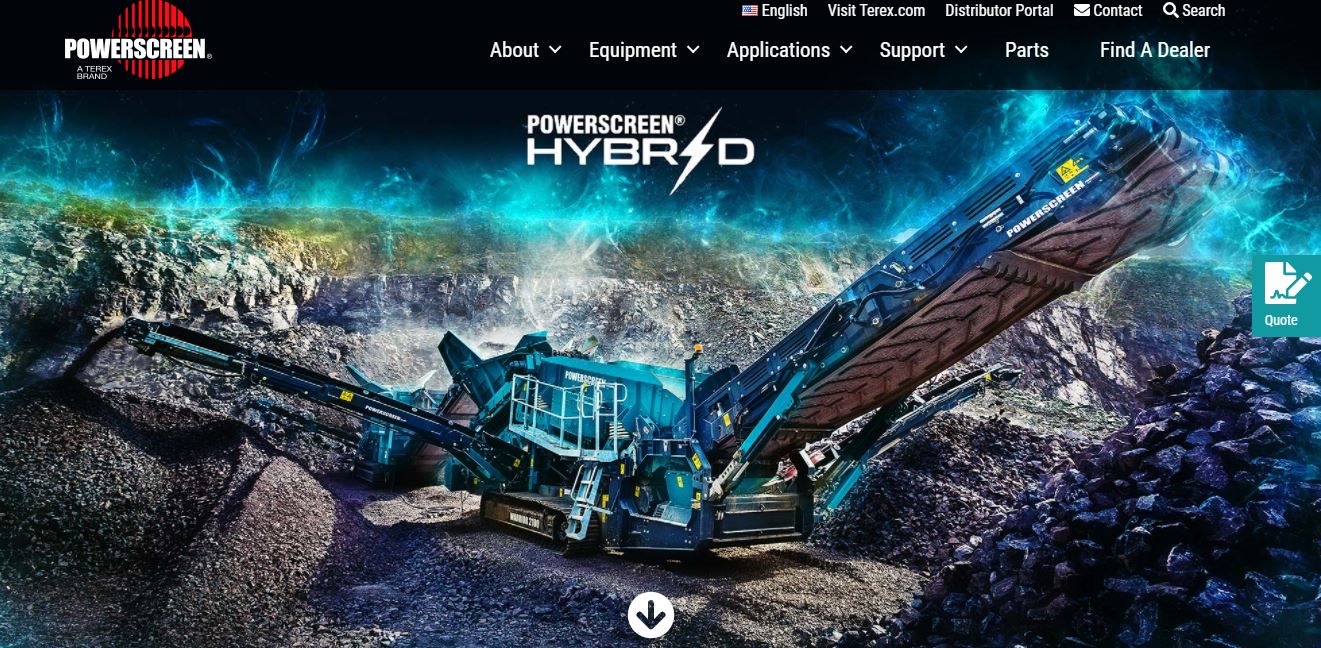 Powerscreen has been named a 2021 Progress® Sitefinity® Website of the Year Awards winner in the Manufacturing category. Since 2011, the Sitefinity Website of the Year Awards have recognized partners and customers for the exceptional digital experiences they deliver to their customers and end-users.

Following successful transition of Genie, Terex Utilities, and Terex MP brands over the last few years, Terex Global Web Services Team worked with Powerscreen in 2020 to migrate their website from Wordpress, with the aim to improve user productivity and ensure hardened security. With a consolidated web presence and the ability to quickly deliver new and relevant content, site visits rose by 40%.
"Congratulations to the Global Web Services Team and to Powerscreen on this incredible achievement," said David Maughan, Vice President, Platform and Applications Management at Terex. "This award is the culmination of many year's work in transitioning multiple Terex brands to Sitefinity, all with the aim of improving user experience so that the customer's journey is significantly enhanced when on our websites.

A special thanks and well done to the Global Web Services Team—Anton Urban, Timo Richter and Bernd Basmer, as well as to the content contributors from Powerscreen—Fergal McKenna, Neil Robinson, Conor McNamee and Joe Cassidy, and finally to support from Marketing—Joe Gallagher and Dermot McCracken. What made this group's efforts more outstanding is making this happen during a year that had so many pandemic-related challenges."
The 2021 Website of the Year Awards winners were evaluated across six categories of criteria – visual design, content, layout and navigation, complexity, innovation and significance – and selected through public voting with more than 5,600 votes cast. This year's contest recognized customers and partners that adapted their site experience to meet a pandemic-induced business environment, requiring the holistic delivery of digital experiences across customer, prospect, partner and employee engagement landscapes.