Powerscreen has achieved its five-decade legacy through industry leadership, customer input, continuous innovation, and relationships built on trust. The company was founded in 1966 under the name of Ulster Plant in County Tyrone, Northern Ireland where the research, development, and manufacturing of products continues today. The Powerscreen founders pioneered the concept of mobile screening: taking the machines to the quarry face rather than the expensive process of moving the material to the machine. In 1969, Powerscreen exported their first machine to Sweden (which cost £2.5k) and by the 1970s the Powerscreen name was born. In 2009, Terex® Pegson and Powerscreen® products and services were united under the Powerscreen name.
Powerscreen started out from mobile machines in a sand pit to industry leading machine designs serving quarry, mining, construction and demolition, and recycling industries. Powerscreen not only introduced the mobile machine concept but also set new standards for many products and technologies that have become widely adopted in the industry, including the Chieftain and Warrior ranges of mobile screens.

In the last 50 years, Powerscreen has gone above and beyond in its product development efforts, focusing on what customers need to be successful in their industries and applications. Powerscreen innovations are changing the market and setting the industry standard for quality, reliability, and safety in crushing and screening equipment. This relentless innovation can still be seen today in the newest advancements of Powerscreen's Hybrid Technology line that uses alternative energy to power machines.
Unrivalled Dealer Network
Key to the success of the Powerscreen brand is the global distribution network of more than 120 distributors providing local service and support to end users. Growth of Powerscreen's distribution network is due in large part to internally developing ambitious employees who advanced within the company and opened their own dealerships around the world. Today, Powerscreen operates in over 80 countries, employs more than 600 people, and offers more than 30 machines in their product range.

Global Manufacturing
Our ISO9001:2008 accredited facilities in Northern Ireland carry out our equipment manufacturing. This certification is an independent affirmation of the standard of processes in place, giving customers and dealers reassurance of our build processes. We also manufacture at our custom-built facility in Hosur, India and we support customers from many satellite offices and distribution centers in China, Australia, France, Mexico, and Louisville, Kentucky in USA. We opened a state-of-the-art spare parts facility in Northern Ireland in 2015, with cutting edge picking and packing technologies to ensure excellent service to parts customers worldwide. With tens of thousands of stock items available for same day dispatch, this facility has impressed every visitor.
A Proud Terex Brand
Powerscreen is part of the Materials Processing segment at Terex Corporation. Terex is driven by a mission to delight customers with value-added offerings that exceed their current and future needs. From a wide range of quality products to the focus on customer satisfaction, Terex's commitment to this mission can be seen in everything all aspects of the business. Terex strives to deliver products that are safe, reliable, cost-effective, and improve your return on invested capital. The Terex portfolio offers an extensive range of equipment serving the construction, infrastructure, quarrying, recycling, shipping, transportation, refining, utility, and maintenance industries.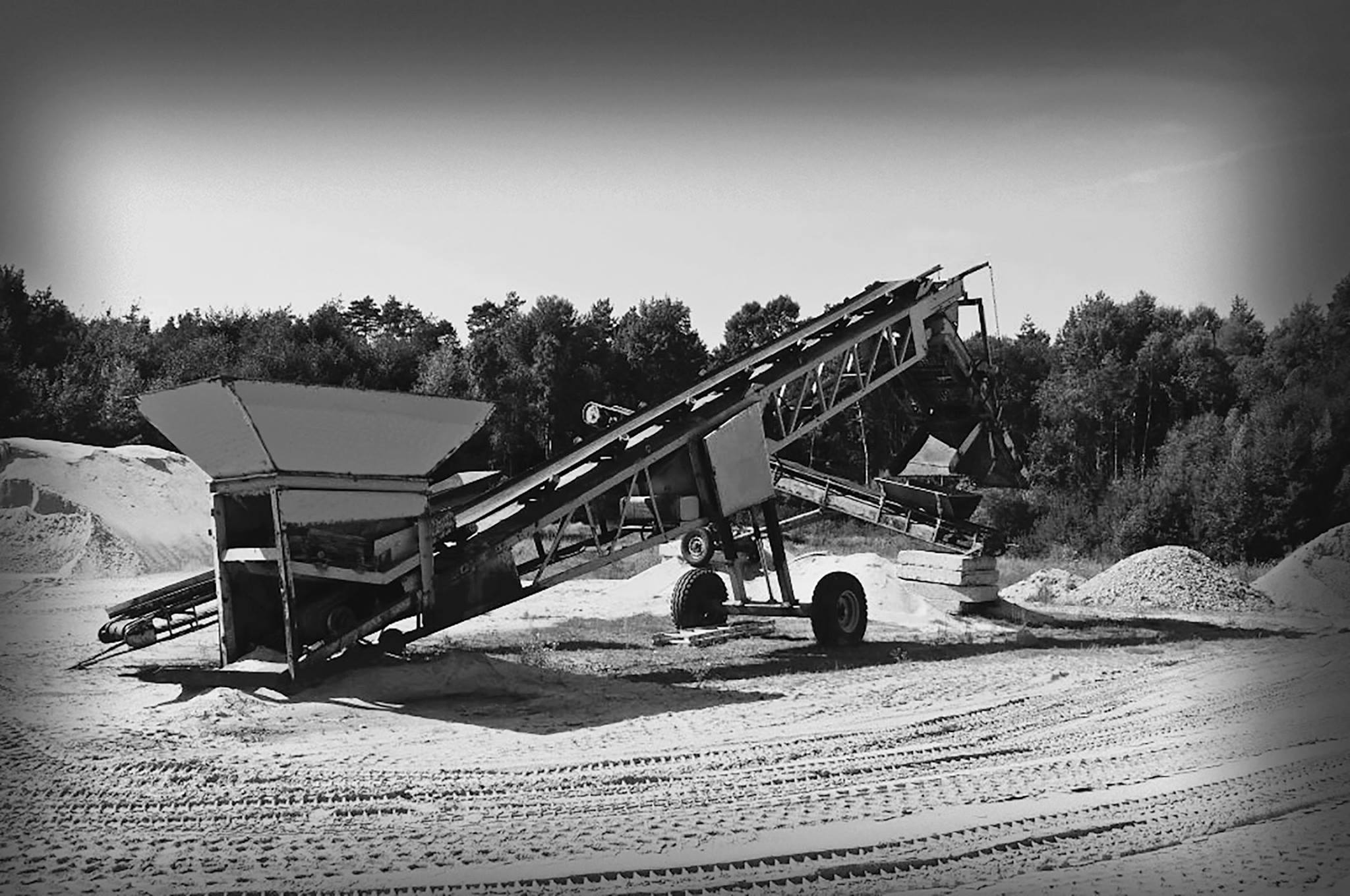 The MK1, one of Powerscreen's first machines.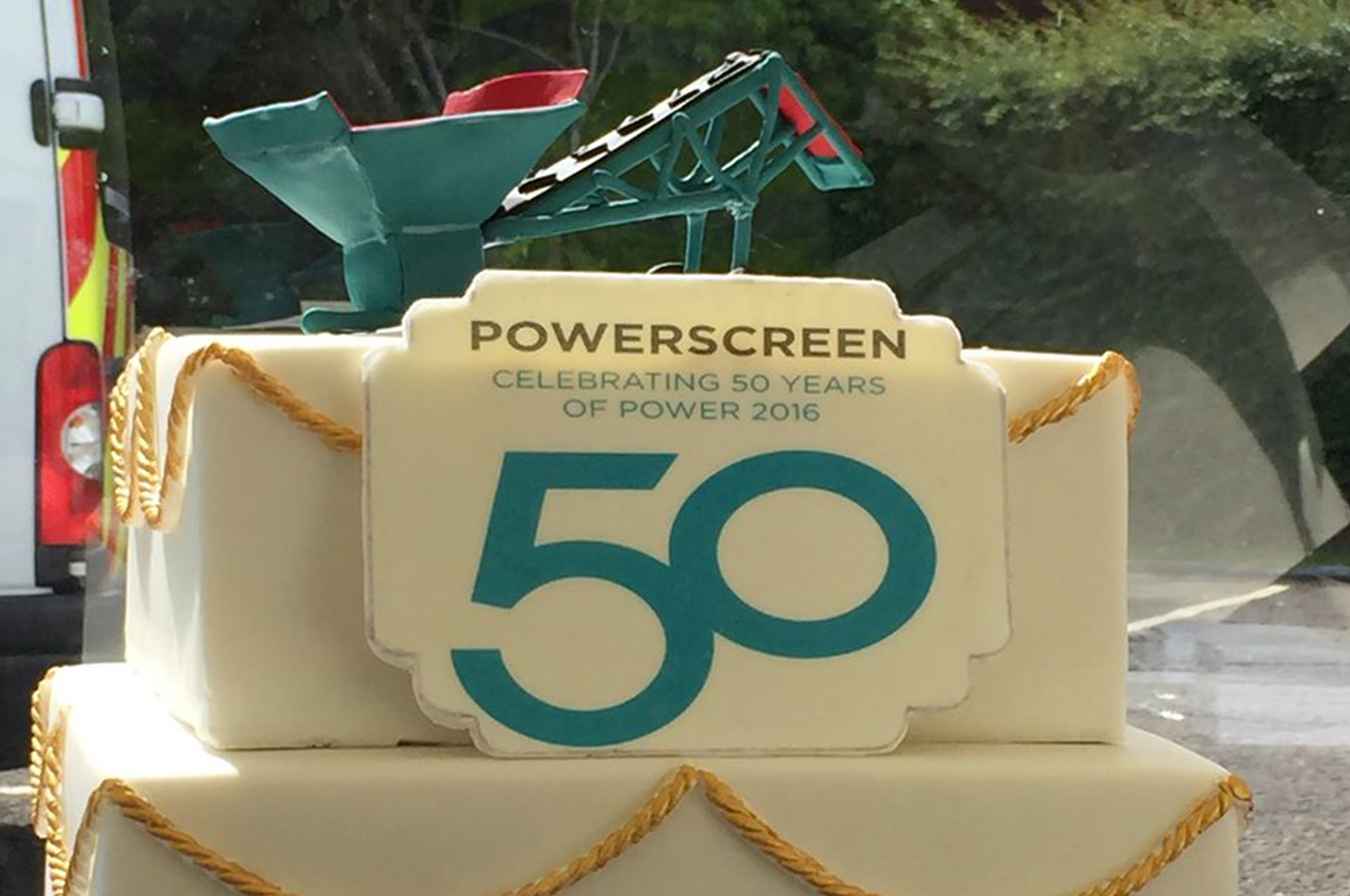 Powerscreen 50 year celebration in 2016.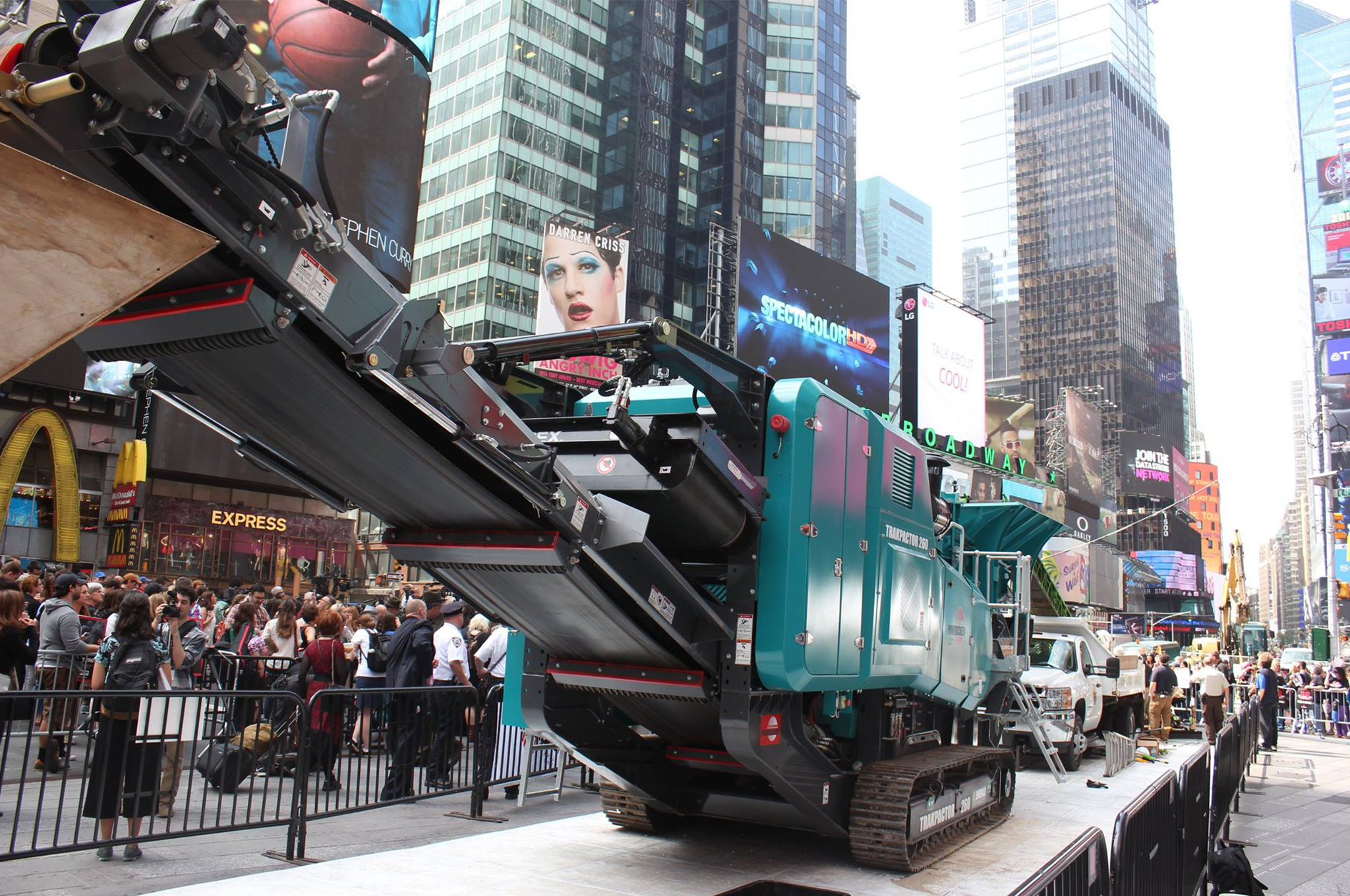 Powerscreen Trakpactor in Times Square, NYC.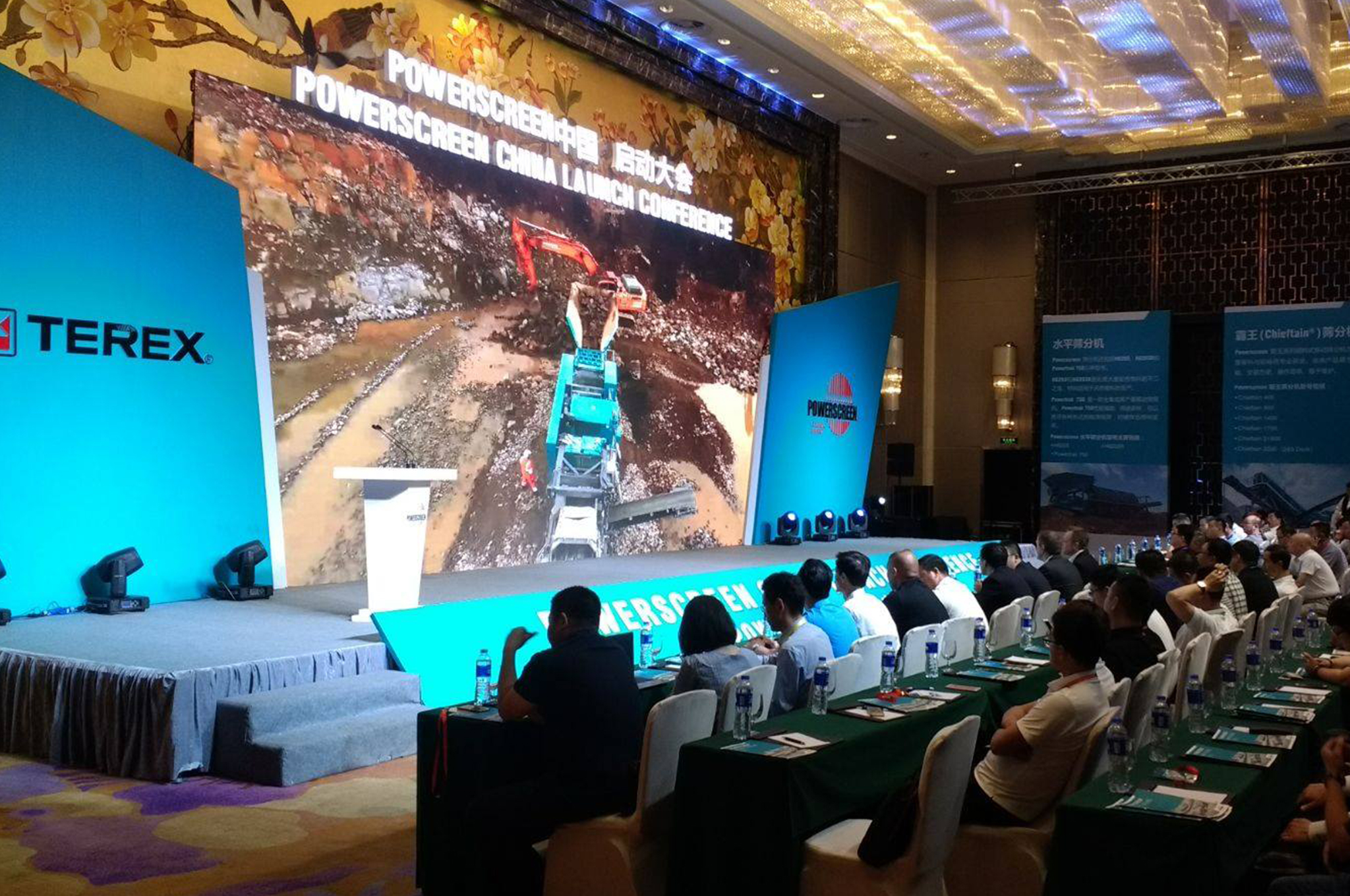 Powerscreen China Launch Conference