Recruitment Drive in Northern Ireland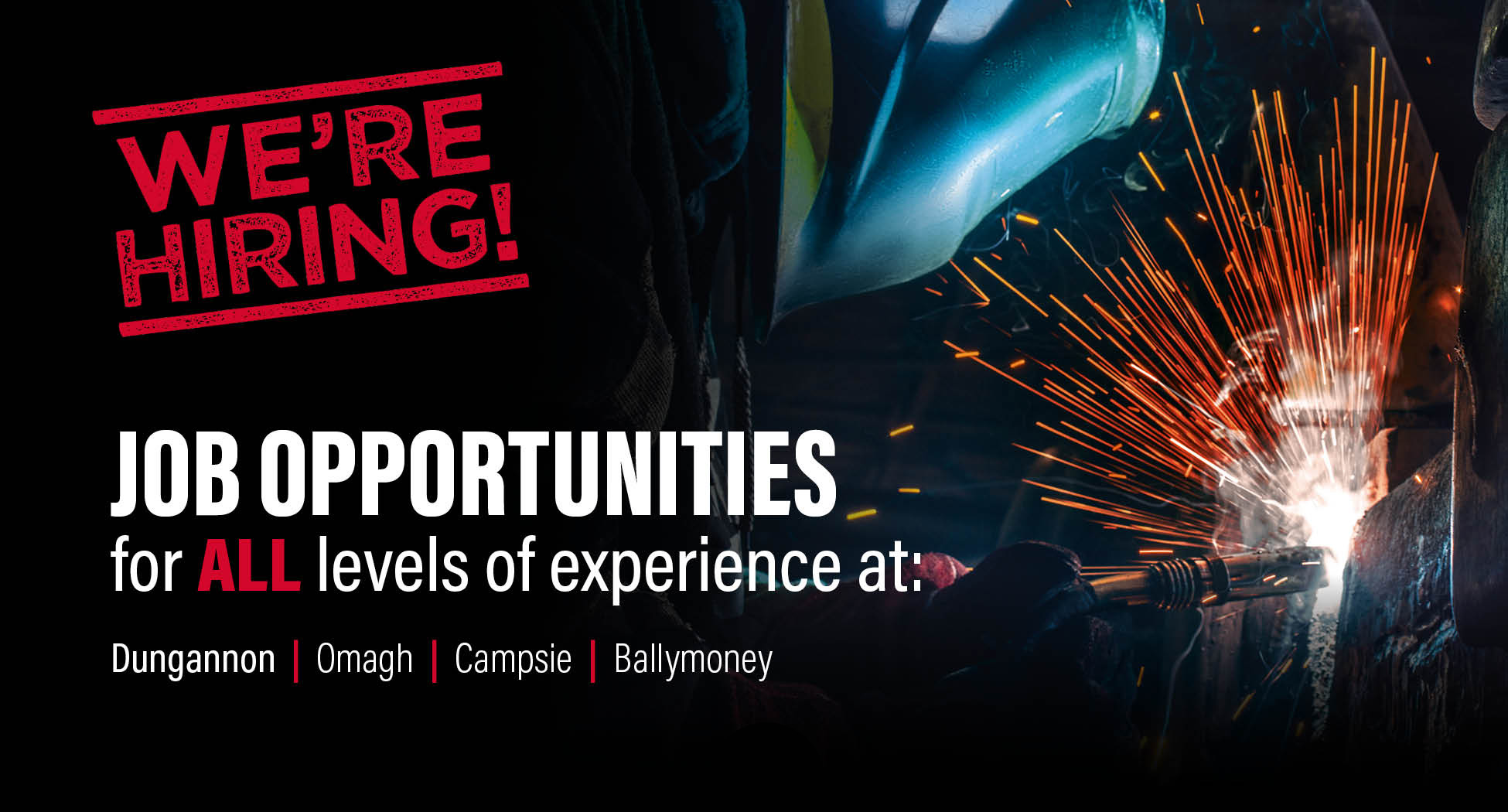 Terex Corporation (Terex), manufacturer of lifting and material processing solutions, is offering jobseekers—including those working among sectors hardest hit by COVID-19—the chance to kick start 2021 with a new career at its global organisation.
Kieran Hegarty, President of Terex Materials Processing explains, "The coronavirus pandemic has hit many sectors hard, with the travel, hospitality and retail sectors being impacted the most. Many people have lost their job or are on furlough and feel insecure in their current position. It is an unsettling time but for many, it may be an ideal opportunity to rethink their career and consider a new role. Understanding the viable options and industries that are hiring and provide on-the-job training can help workers future proof their careers."
Terex is currently recruiting for a variety of roles across its manufacturing sites in Northern Ireland, including Dungannon, Omagh, Ballymoney and Campsie. There are opportunities in production roles, many of which include training schemes linked to local colleges that require no previous experience or qualifications, as well as roles for graduates, salespeople and engineers.
"Following a difficult and challenging 2020, we are now seeing a positive improvement in our order books across our various manufacturing sites. As we continue to ramp up production, we are recruiting for experienced welders and fitters but also seeking trainees for our Welding and Fitting Academies, which offer the opportunity to start a career in engineering and learn valuable, employable skills. These academies help us address the ongoing shortage of skilled welders and operators, build a pipeline of skills within our company and improve our ability to meet demand.
There is no qualification or experience required as we offer a training period followed by placement within our operation. Whatever your vocational area, if you have drive and determination to succeed and a positive attitude to take on new challenges, you can have a successful career at Terex."
Academy participants will receive a fully blended practical training package and upon successful completion of the programme, will achieve an NVQ Level 1 Award in MIG Welding and a permanent position with Terex. To learn more about the programme or any other opportunity at Terex visit/contact: terex.com/production