Mt Hutt Lime Quarry add Trakpactor 290SR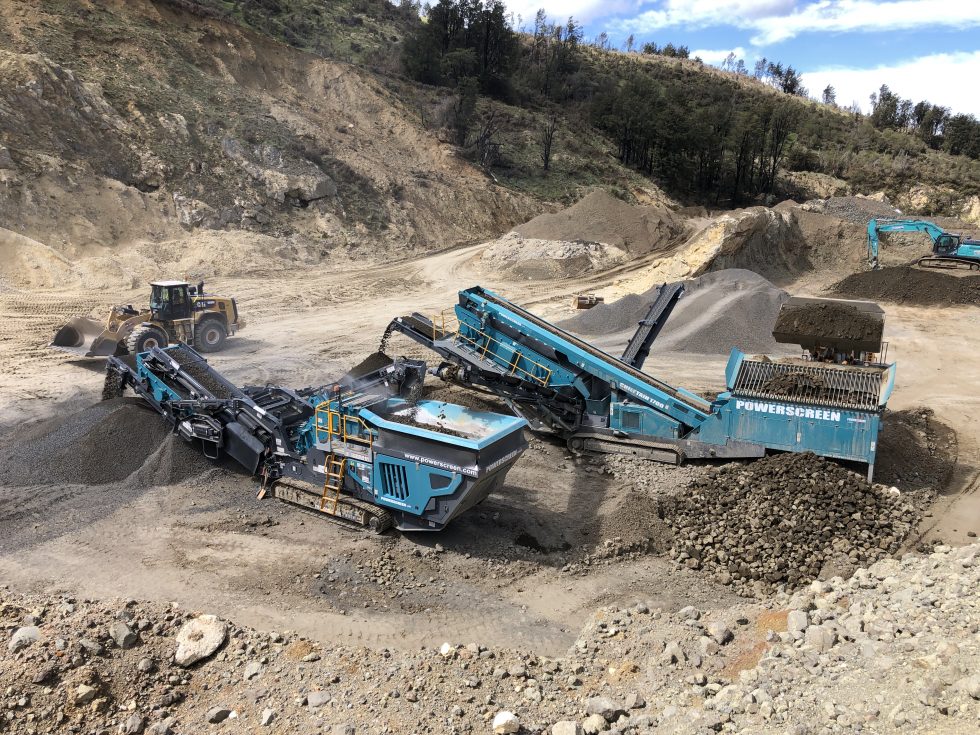 Maximising its productivity at Mt Hutt Lime Quarry
Following on from the purchases of a Powerscreen Chieftain 1800 in 2010 and a Powerscreen Chieftain 1700 in 2020, Mt Hutt Lime Quarry in New Zealand has recently taken delivery of a new Powerscreen Trakpactor 290SR to crush and screen basalt.
Mt Hutt Lime, a new division of Harmer Earthmoving, supply a wide range of aglime and diary track, all regularly tested to ensure they deliver the right grade. Whilst the processing operations at the site can change depending on requirements, their focus on quality is evident.
In Canterbury, the weather plays a big part in the production schedule. Knowing that the machine will be up and running in a few minutes when the weather is fine is non-negotiable. Although Jack and Jon Harmer, owners of Mt Hutt Lime, researched and compared four other brands, the reliability, build quality, productivity, and overall experience with the existing Powerscreen's made his decision straightforward.
"We have two other Powerscreen's and have had a brilliant run. We liked the compact nature of the impactor; with the fact it can be transported without removing any of the screening or conveyors parts and was very well priced." Said Jon.
"For us, is also important to have a local dealer with a service hub close by and parts in stock when we need them." The backup support from Lincom Group's local team also offered Jack and Jon the reassurance and security that any problems will be resolved ASAP.
The new impact crusher is capable of processing considerably more tonnage per hour, which means the operators can work at their maximum capacity, making the site as efficient as possible. The compact design allows it to operate in small landing spaces and easily be transported from site to site. The integrated system on the Powerscreen 290SR ensures the required product specification is achieved with oversize material either being recirculated back to the crusher or stockpiled. Not only that, but a user-friendly interface also displays information clearly at a glance for metrics and diagnostics.
To ensure the machine is performing at its peak efficiency every day, Lincom Group's local technicians provided hands-on training on operation, maintenance, and safety features after the delivery and commission.
The Powerscreen Trakpactor 290SR has been hard at work producing AP20, 40, and 65. The finished product is being used in a wide range of industries in the Methven area.