MIS Recycling Chooses Hybrid Warrior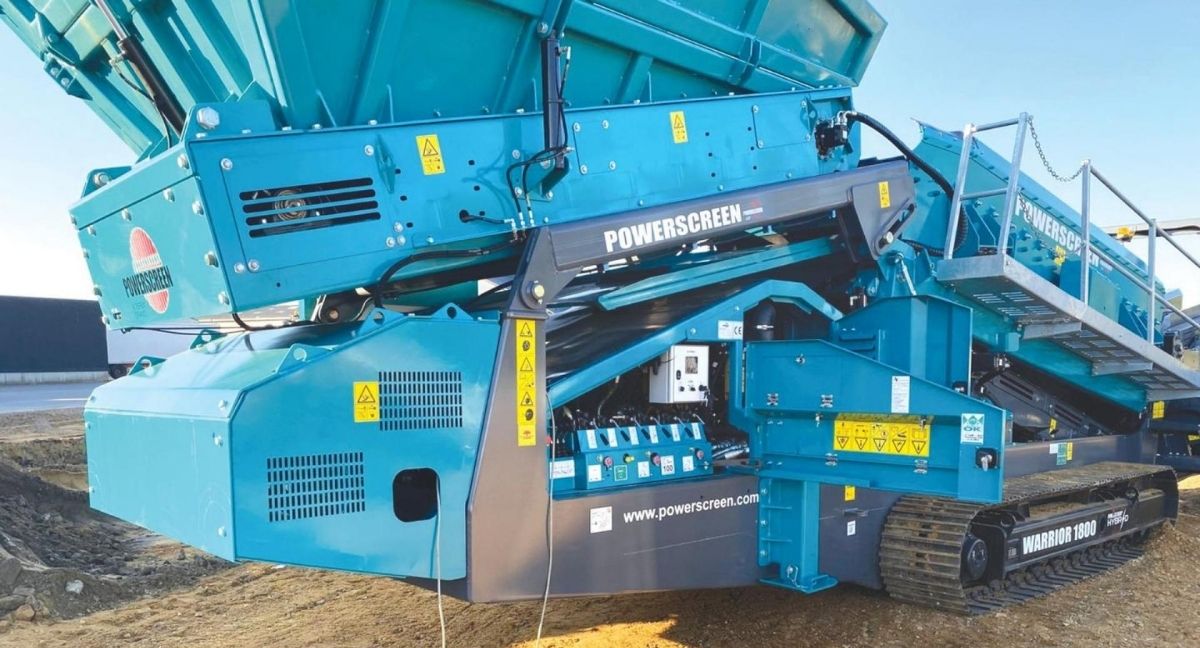 "With a Powerscreen hybrid system, you get the best of both worlds: a diesel engine that can work anytime and anywhere - and an electric motor that makes operation more economical and environmentally-friendly.
"It is always an advantage to be able to offer something that others cannot. And I'm pretty sure many more will run on electricity in just two or three years. If you want to be among those who are preferred as a partner, you have to change before the competitors."
These words come from Martin Henriksen, director of MIS Recycling which is one of the first crushing contractors in Denmark to have invested in a Powerscreen Hybrid plant supplied by local expert dealer Aksel Benzin.
MIS Recycling crushes, sorts, shreds and stacks both construction waste and raw materials throughout Denmark. About 12 months ago, the company from Sorø welcomed the arrival of their new, hybrid Warrior 1800 screening plant.
"We are a company that only runs with newer machines and technologies. This means that we are environmentally friendly in many areas, and the Powerscreen Hybrid plant is a good example of this. Some will think that it is too early to switch to electricity, but there are already many places where you can drive on electricity - and we like to be at the forefront of the green transition, says Martin Henriksen and highlights the economic benefits:
"I want to point out that operationally it costs 35% less to run on electricity. For it is not only cheaper than diesel, but there is also not the same level of maintenance required. We know this from electric cars, where you also do not have to spend time and money changing oil."
NO NOISE & CLEAN AIR
On Powerscreen Hybrid systems from Aksel Benzin, you can quickly switch between diesel and electricity. The electric motor makes it possible to continue screening in places where diesel operation is not preferred, eg. In urban environments or indoors.
"The electric motor makes almost no noise, and it makes us attractive to municipalities and other customers who want a quiet production. There may also be requirements for CO2 emissions, which we can only meet when we drive on electricity, Martin Henriksen explains and continues:
"It may be that it costs a little extra to invest in a Hybrid plant, but it is well spent in my eyes, as we have secured the future for ourselves and have far more options with the plant."
Original article published by Danish Construction Publication Maskin Teknik