Machine Line-up for Conexpo 2023 Revealed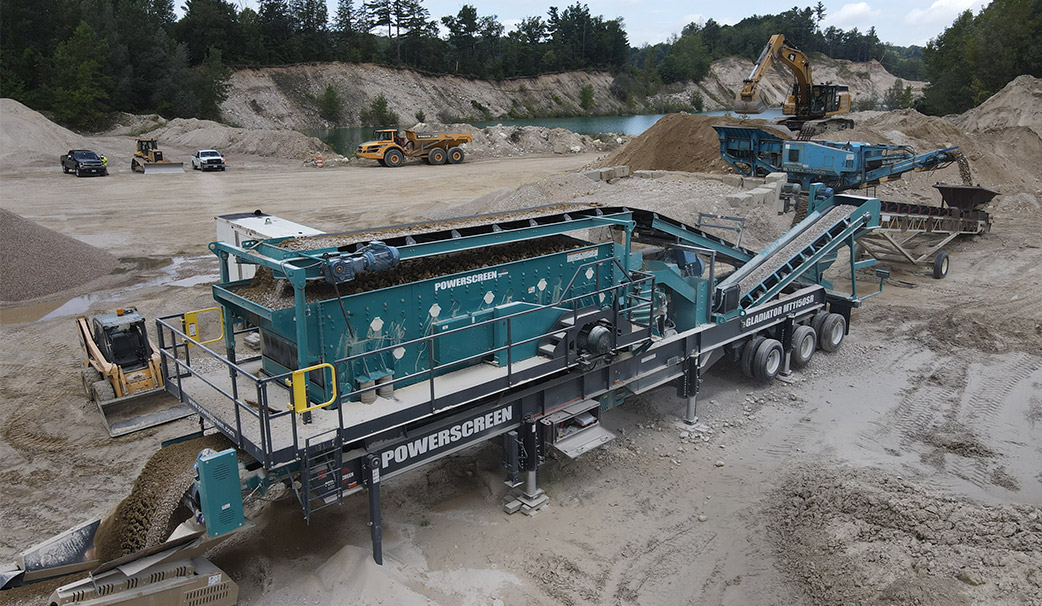 Powerscreen® - leading providers of mobile crushing, screening and conveying equipment will once again participate at CONEXPO-CON/AGG – North America's largest construction show. The 2023 edition of Conexpo will take place on March 14-18 at the Las Vegas Convention Center and Powerscreen will be located in the Silver Lot at booth S5435.
Commenting on the upcoming exhibition Sean Loughran, Powerscreen Business Line Director and General Manager said "As Conexpo draws closer - there is huge anticipation amongst our dealers, customers and staff. We are delighted to be heading back to Las Vegas for one of the most important tradeshows in the crushing and screening calendar. Whether its your first time attending Conexpo or if you are a seasoned attendee, we invite you to join us at the Powerscreen booth to learn more about our equipment and meet with the people behind the brand."
Powerscreen will showcase 3 machines in Las Vegas including the Gladiator™ MT1150SR and Titan 2300, both of which are making their Conexpo debut. First launched in 2020, the Gladiator range is a dedicated offering of Wheeled Crushing & Screening Plant that is easy to operate and move, reliable and environmentally friendly. The Titan Screening range was introduced to the portfolio in 2021 to fulfil a requirement for a secondary scalper whilst providing a cost-effective solution in high volume applications. Accompanying these machines is the popular Premiertrak 330 Jaw Crusher which has been tried, tested, and proven all over the globe.
Commenting on the machine line-up, Neil Robinson – Product and Applications Manager at Powerscreen said "There is an excellent spread of Powerscreen equipment on display at this year's CONEXPO-CON/AGG. Although still relatively new, the Gladiator and Titan ranges have already become established members of the Powerscreen product portfolio - which is testament to the hard work and dedication of our engineering teams. We had also hoped to bring a Chieftain 1700X for those who missed out at Conexpo 2020 but given the high demand for this machine, we didn't want to disappoint a customer by delaying its delivery even by a few days!"