First UK Chieftain 1700X goes to Brett Aggregates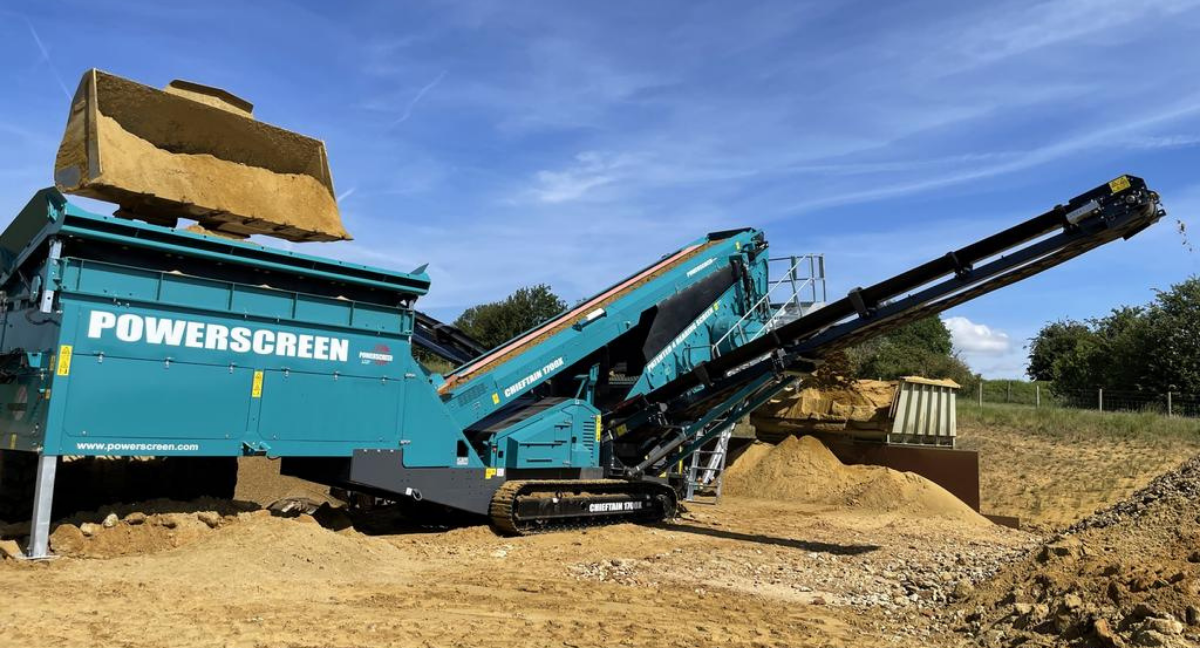 The Brett Group, headquartered in Kent, is one of the largest independent suppliers of building materials with over 50 sites across the UK. It is an independent, family-owned business which is over 110 years old and has 700+ employees.
Brett offers a range of products from patio and driveway paving and safety kerbs, marine dredged and quarried sand, and gravel, to specialist concrete for use in construction projects across London and the South East. The scale of their operations means that they process around 5 million tonnes of sand and gravel per year and pour around 1million cubic metres of concrete.
As part of their growth strategy and commitment to sustainability, Brett recently added the brand new Powerscreen Chieftain 1700X to their fleet - the first of its kind in the UK, supplied by Blue Machinery.
Built on the success of the original Powerscreen Chieftain 1700 incline screener, the new model has many new features that offer customers greatly increased throughput with significantly improved fuel efficiency.
The new design comes with a large 16" x 5" screenbox with the option of a 2 or 3 deck configuration to cater for all application types.
One of the new benefits is the patented 4 bearing screen box configuration as standard giving an extremely aggressive box with 17.5% more G force than its predecessor. Moreover, for those preferring a 2-bearing setup, the new 1700X can easily be quickly converted to a 2-bearing machine, giving exceptional versatility.
As well as increased throughput, the all-new Chieftain 1700X is one of the most fuel-efficient machines on the market. Powered by a Stage V compliant CAT 4.4 engine which is supplemented by using the finest components such as new pumps running at 1800rpm, the culmination is a large volume screener using on average between 10 and 15% less fuel.
These efficiency advancements coupled with the improved serviceability and access for maintenance make the all new Powerscreen Chieftain 1700X a screener that brings unrivalled efficiencies.
Discussing the performance of the new Chieftain 1700X, Area Production and Recycling Manager, Jim Gibb added "We have run a number of Powerscreen Chieftains over the years but this one really is something special. The throughput has noticeably increased, and it is using at least 10-15% less fuel making it more efficient and therefore more sustainable. This combination makes it a valuable asset to our business."